Visits since May 2002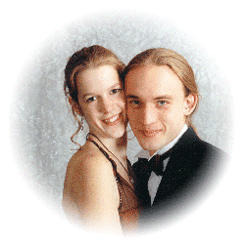 Welcome to Philip and Hazels website!



This is where you will find loads of information about us!
At the moment, this website is mostly dedicated to our wedding, 1 June (2002!).
However, I have recently added the "JC Superstar" section, with loads of info about the great show I was in at the Churchill Theatre Feb 2004. There're some good pictures there!


Please feel free to have a look around, and grab any pictures you like!

You should find any information you are looking for.
If not, go along to our Contacts page and send us an email!

Oh, and why not see what other people have to say in our Message Board!




Have fun,

Philip and Hazel!


Professional Photographs
We had a professional photographer at the wedding who took over 80 pictures! They are all online for you to see. If you would like you can order some to keep for yourself! I am writing an ordering system now, but it is not yet finished! It's all there apart from a "SUBMIT" button as you will see! Click on "PICTURES" in the menu.
Please come back when the system is working - If you like, I can email you when that is (in the next couple of days) - just leave us a message on the message board!

CLICK HERE FOR JESUS CHRIST SUPERSTAR PAGE!




---
Copyright © 2002, Philip M E Hatch
Email: Webmaster@PhilipAndHazel.com
Revised: 30 May 2005
URL: http://www.PhilipAndHazel.com